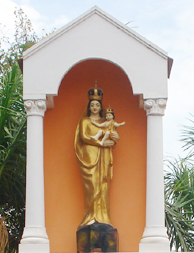 Bon Secours College for women was instituted by the Franciscan sisters of our Lady of Bon Secours, a Religious Congregation dedicated to uplift the downtrodden, especially women.
It is very interesting to note that a tempest sowed the seed for the founding of the Congregation. This storm had served as a source of inspiration for Rev.Fr.Courdex S.J. to launch this noble venture in the year 1775 A.D. Then it took shape as a religious congregation in 1858 and was later re founded in the Arch-Diocese of Madras-Mylapore in 1894 with the lofty idea of imparting education to the native women.
Ever since its inception, it has been a beacon, guiding and promoting the educational interests of the poor and the downtrodden women.
The Congregation grew in strength day by day and now functions with 800 dedicated Nuns, working in the field of education, orphan care, medical care, Social work and women empowerment. But today our main focus is on the Education of Women in cities towns and the remotest villages. We have been imparting education to all people irrespective of Caste, Religion and Creed. The numerous Primary, Middle, Secondary, Training educational institutions and number of Orphanages testify to our commitment to this noble cause.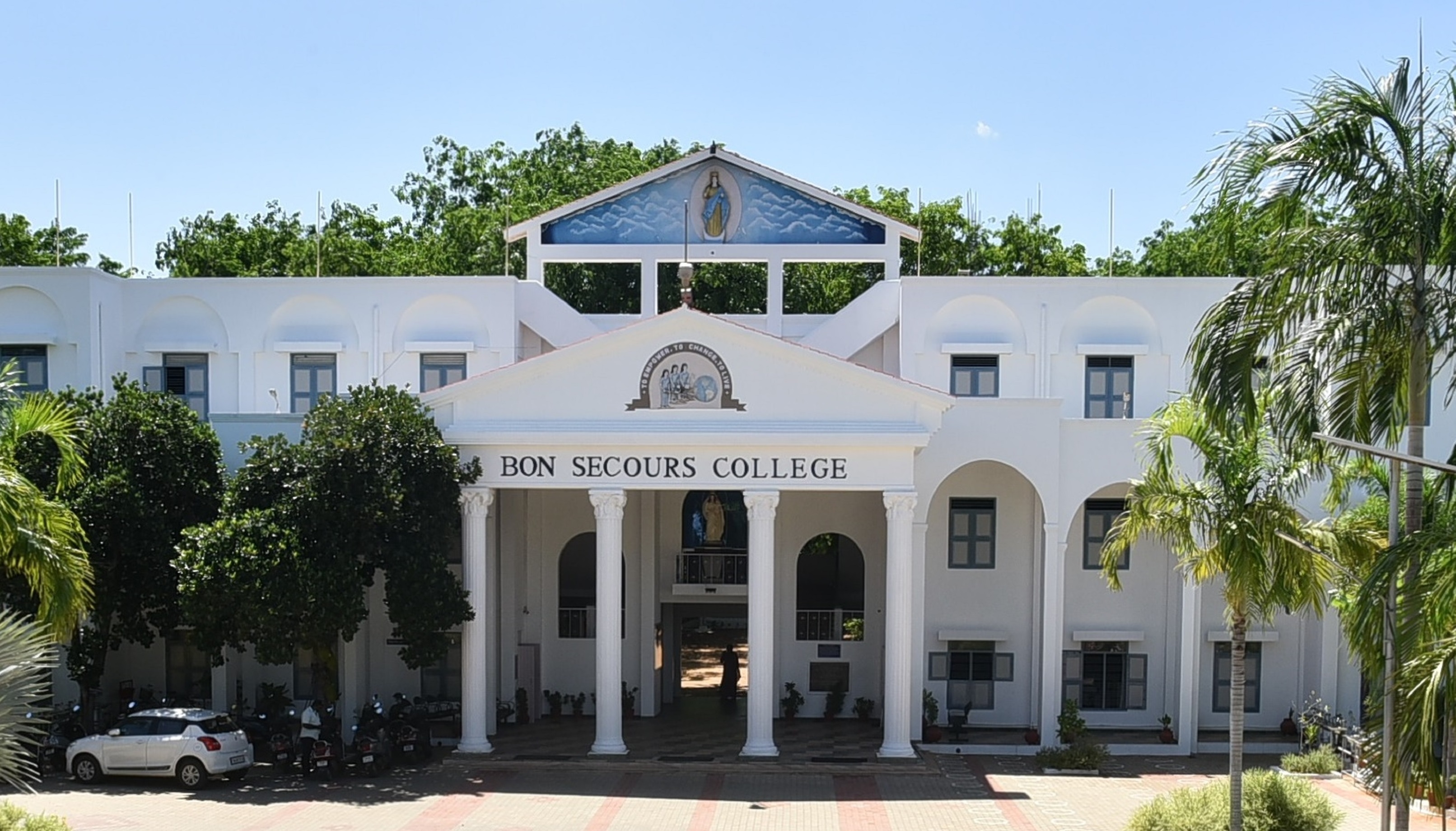 Bon Secours College for Women, Vilar Bypass, Thanjavur was established by the Franciscan Sisters of Our Lady of Bon Secours, a religious congregation which is committed to the upliftment of downtrodden and rural women irrespective of Caste, Religion and Creed with the motto, "To Empower, To Change, To Live". The college started its long journey of reaching out to the poor and rural young women in the year 2002 with a meager strength of 50 students. Now the college has grown in leaps and bounds with a total strength of the 3983 students.
The College is situated near Vilar village, a suburb of Thanjavur town in a sprawling area of 16.00 acres. The location of the college in a sylvan surrounding provides perfect atmosphere for learning. The campus is calm, peaceful and green. The plastic free, eco-friendly and clean and green surrounding provides a proper background for the pursuit of knowledge.
The College, affiliated to Bharathidasan University, Tiruchirappalli is recognized by UGC under 2(f) and12(B) Act 1956 in the year 2009 and 2011 respectively and is accredited with 'A++' Grade in Cycle II ( CGPA 3.71) by the National Assessment and Accreditation Council (NAAC), an autonomous body of the UGC. Bon Secours College is the only college affiliated to Bharathidasan University, Tiruchirappalli among the self-finance colleges, to have achieved this highest score so far. Also in the year 2022 the college is ranked in the band 151-200 by the National Institutional Ranking Frame Work (NIRF). In India Today Ranking 2021-2022, Bon Secours College Secured First rank in Fashion Design, Sixth rank in BCA and Tenth rank in BBA Programmes under the category called Best Value for Money among TOP TEN Colleges in India. Also the College secured different ranks in all the seven streams such as Arts, Science, Commerce, Management, Computer Applications, Social Work and Fashion Design. The College is a potential mentor under UGC Scheme of Paramarsh for five mentee Institutions. The College participates in the Entrepreneurship Development Institute of India (EDII) and in the Institution's Innovation Council (IIC), scheme of the Ministry of Education, Government of India since 2020 and secured 4 stars out of five in 2022 based on the best performance in IIC activities in line with fostering Innovation and Entrepreneurship among faculty members and Students. Also, our institution is one of the associate member in ICT Academy and Local Chapter in NPTEL. The College was recommended for Financial support under DBT Star College Scheme for Biotechnology, Botany, Chemistry and Physics departments in 2022 - 2023.
The college offers 20 UG, 12 PG, 5 M.Phil., and 4 Ph.D. programmes with affiliation to Bharathidasan University, Tiruchirappalli. In addition, there are 7 PG Diploma & Certificate programmes affiliated to Bharathidasan University are being offered by the college. Further, 191 Certificate Courses, comprising of value addition and vocational education beyond the curriculum are offered by the college.
Our Institution offers a wide range of programmes and courses with options in tune with the emerging national trends and skill-development programmes pertaining to value addition, vocational Training and special programmes.
Bon Secours College delivers the most professional and personalized education using learner - centric teaching pedagogies and training to the students to equip them academically strong with professional ingenuity and social commitment. All the Programmes are offered under Choice Based Credit System (CBCS) under Semester Pattern and follow Outcome Based Education (OBE). Many Departments produce centum results every year and the number of University Rank Holders are always on the increase.
Our institution serves as a participating institution under Unnat Bharat Abiyan (UBA) 2.0 and Mahatma Gandhi National Council of Rural Education and has adopted 5 villages in the neighbourhood. Our College also offers transformational change in rural development and received one District one Champion award. The college has signed MoUs with various stake holders for knowledge sharing and availing expertise.
Institutions run by Bon Secours in Thanjavur District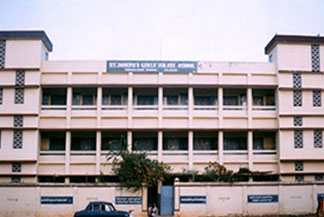 St. Joseph's Hr.Sec.School, Pookara street, Thanjavur.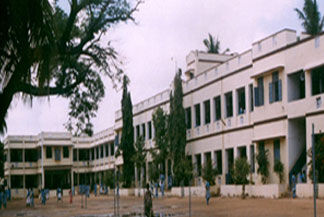 St. Joseph's Hr.Sec.School, Mannargudi.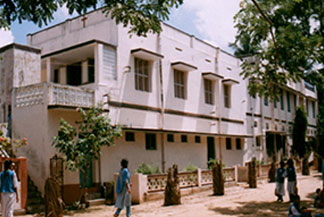 St. Theresa's Hr.Sec.School, Thiruthuraipoondi.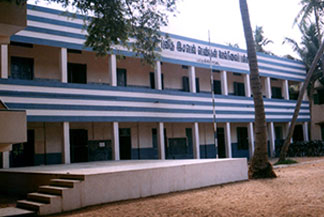 St. Isabel's Hr.Sec.School, Pattukottai.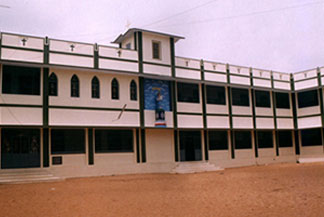 St. Mary's, Thatchenkurchy.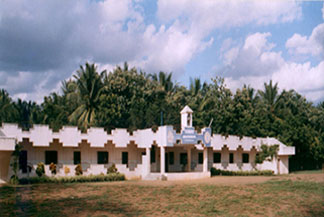 St. Joseph's , Sanjai Nagar.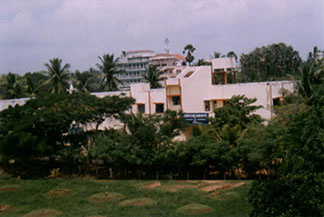 R.C.Fatima., Thiruvarur.